Mount Olivet Lodge No. 300 was established in 1873 and has been continually active in the community of Thorndale ever since.
Who we are
Masons are spiritual and moral men who choose to associate with a group of like-minded individuals for mutual benefit.  We are a fraternal organization for men over the age of 21 and known as Freemasons, or simply Masons.
Why
Masonry offers the opportunity to make a good man better through its teachings, his Masonic associations and a philosophy that has served the social and moral needs of men for centuries, by promoting: Tradition, Self-Improvement, Sense of Accomplishment, Fellowship with a like-minded group of men, and a break from the workday routine.
Our Meetings
The third Thursday of each month from September to June at 7:30 PM in our lovely three storey building at 115 Harrison Street, Thorndale.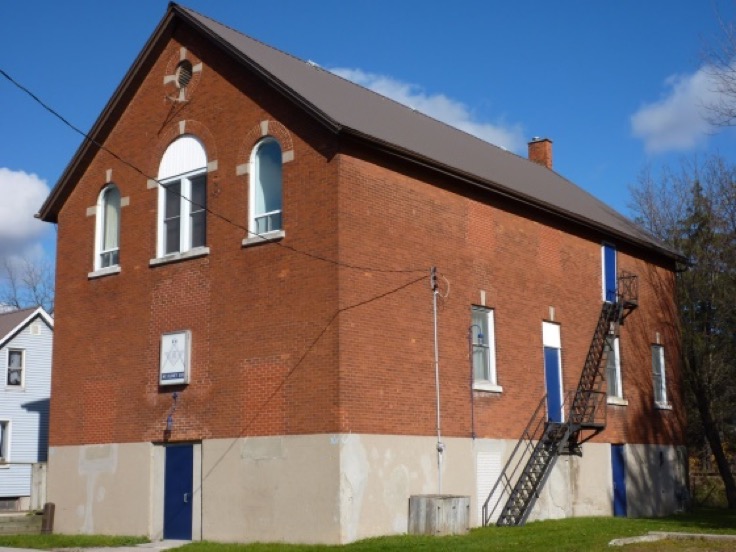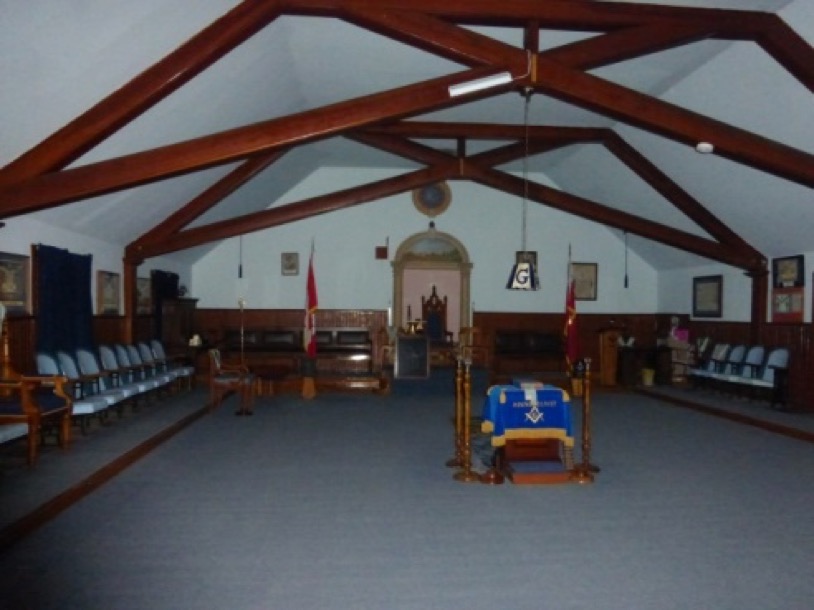 What We Do
We meet regularly for meetings and at other times for self-improvement, socializing and fellowship.  However, we also raise money for some specific donations to our community.
Examples of past projects
Donations to various community needs: Public School equipment, VON, Boy Scouts, Food Bank, Fire Department, Splash Park, Medical Centre roof, Playground Greening and every two years or so, we host a Child Identification program with all records and materials given to parents to keep for police in case their child goes missing.
Other Things We Do
We actively participate in various community activities and even have our own parade float which we use in the annual Thorndale Fair parade.
From time to time we have a Friend to Friend display (open house) for men interested in Masonry … and spouses are welcome to attend the event also.
An annual Oktoberfest Dinner, Elimination Draw and Dance which is open to the public and this is where we raise some of our finances for community donations.
We also have an annual Ladies Night Dinner and Dance.
Fundraising Activities include
growing, cultivating, washing and selling pumpkins (hard work, but good socializing); annual yard sale (in conjunction with the Village-wide summer sale); keeping our building in good shape to rent for Yoga classes, boot camp, and various other community needs.  We have two rooms for rent – one for 50 people and the other for 100 people.
Contact Scott Ivins at 519-461-0785
Lodge Contact
Secretary, Mount Olivet Lodge
P.O. Box 175, Thorndale, ON N0M 2P0